Visit Belgium: 4 unknown cities
Growing up only a 10-minute bike ride to the Belgium border, I got acquainted with Antwerp, Bruges and Brussels early in life. I love these cities but have also learned there is much, much more to Belgium than just these famous cities. That's why I'd like to take you on a small Belgium adventure and let you discover 4 unknown Belgian cities: Liège, Mechelen, Oostende and Namur.
Green and bustling Liège
Liège suffers from a bad reputation. It is said to be a 'fiery city' a nickname earned during the decades Liège was Belgium's thriving steel and coal capital. And even though you won't see anything of those times in the city today, the image has persistently stuck. During the last couple of years the city started a charm offensive to lure visitors to the city and I must say: Liège was a wonderful surprise.
First of all: the city centre is absolutely cosy, with lots of outdoor seating on the market and many of the other squares, bustling cafés (try the local Leopold 7 and many other Belgian beers at Beerlovers Café) and quite some interesting sights. My absolute favourite was Le Cité Miroir, an old swimming pool turned into an art gallery. It's more than amusing walking on the bottom of a pool while checking out the latest photo exhibit on display. But Musée des Beaux-Arts was even more of a surprise as there is a magnificent collection hiding behind the ugly 1980's façades which now displays a huge graffiti mural.
But the best and probably most remarkable discovery was that Liège is actually quite green. The wooded hills start at the edge of the city centre and give Liège a positively lush hug. The walk towards the citadel is absolutely worth it as you'll be rewarded with a magnificent view over the city. But it's also possible to climb the 373 steps of Montagne de Bueren which leads to the war memorial and a big park. On the way back, I suggest you take a load off and order a locally brewed La Curtius at Brasserie C, which is housed in an old beguinage.
Check out the latest deals on Liège hotels
Mechelen: Belgium's hidden gem
Mechelen is cosily tucked away right between Antwerp and Brussels and therefore often sadly overlooked by foreign visitors. This is a shame really, as Mechelen is such an interesting historical city that can be easily visited on a day trip from either Brussels or Antwerp. You won't be disappointed.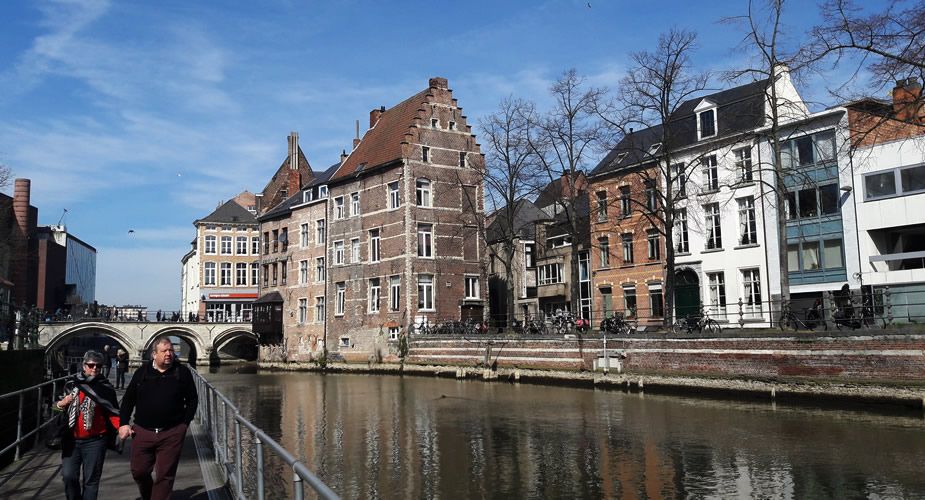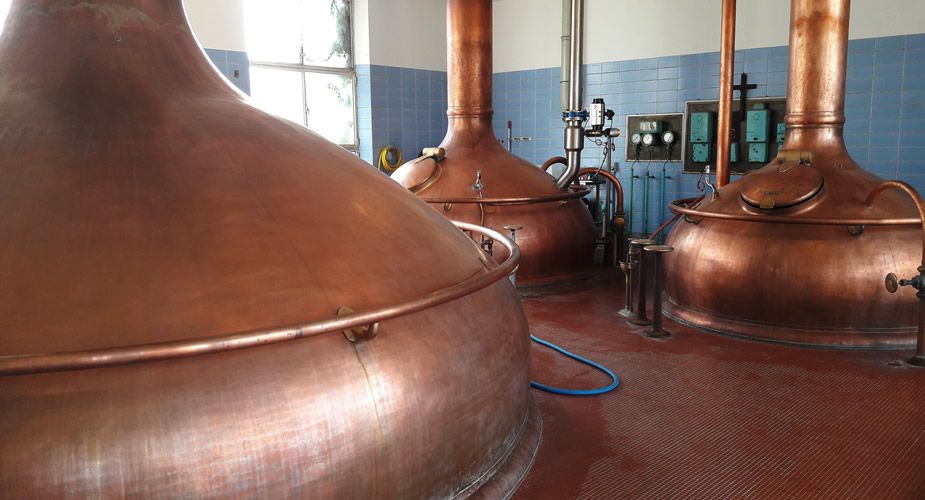 The St. Rombouts cathedral is Belgium's foremost cathedral and if you climb the 538 steps to the top of the tower, you'll be gasping for air as the view is simply stunning. You'll be able to see the famous Atomium of Brussels glistening in the distance, as well as discover the docks of Antwerp to your north. But there is also lots to discover with your feet on the water. Due to the mile-long boardwalk Dijlepad you can walk on water, from the city centre to Kruidtuin park at the edge of the centre. Quite something different from taking a boat tour.
But Mechelen is also a great city for tasting the best that Belgium has to offer. On Saturdays, head to the market, to have some Cava and oysters with the locals, or join a guided tour of Mechelen's brewery 't Anker and taste a famous Gouden Carolus. At night Cosma is simply the place to be.

Check out the latest deals on Mechelen hotels
Oostende: a weekend at the Belgian coast
When I was little, we would often visit seaside resorts along the Belgian coast. For us, it was only a couple of hours drive and yet, the Belgian coastline differs so much from the Dutch one. Last summer, I visited Oostende (or Ostend in English) again and check if there was more to explore than just shoulder to shoulder tea rooms and beach cafés. And I can wholeheartedly say: there is.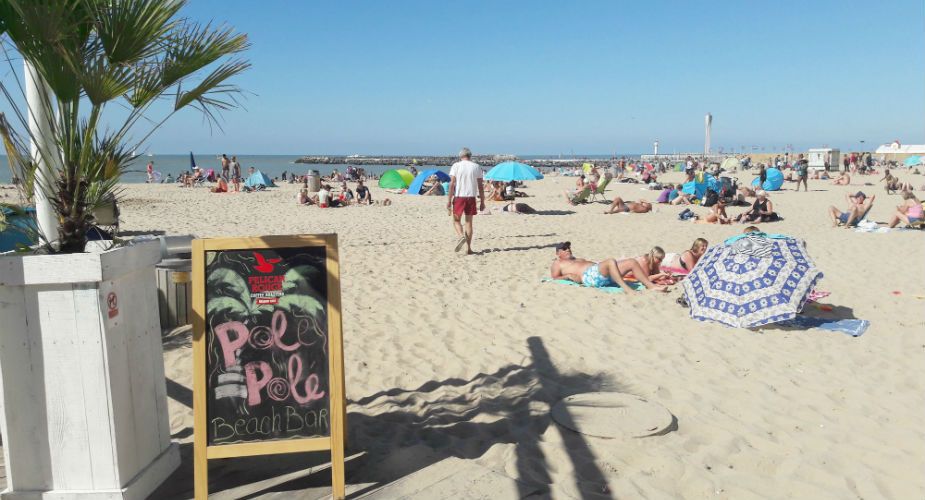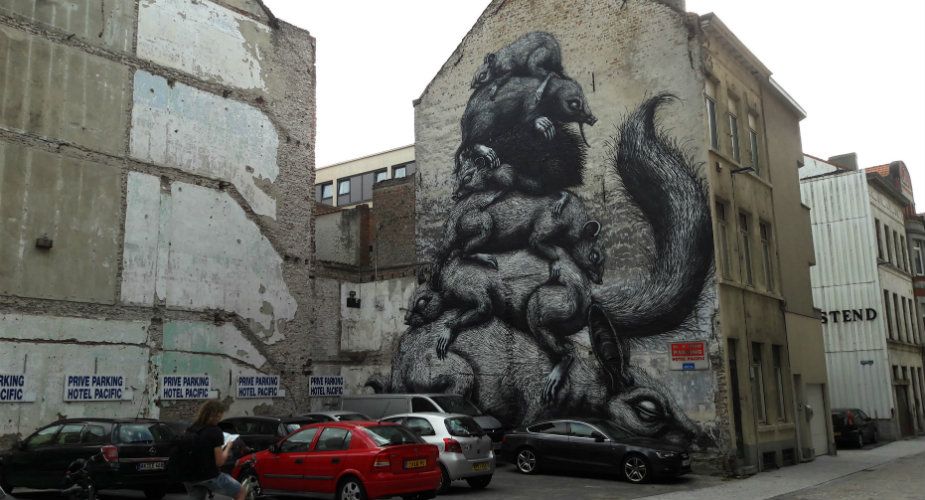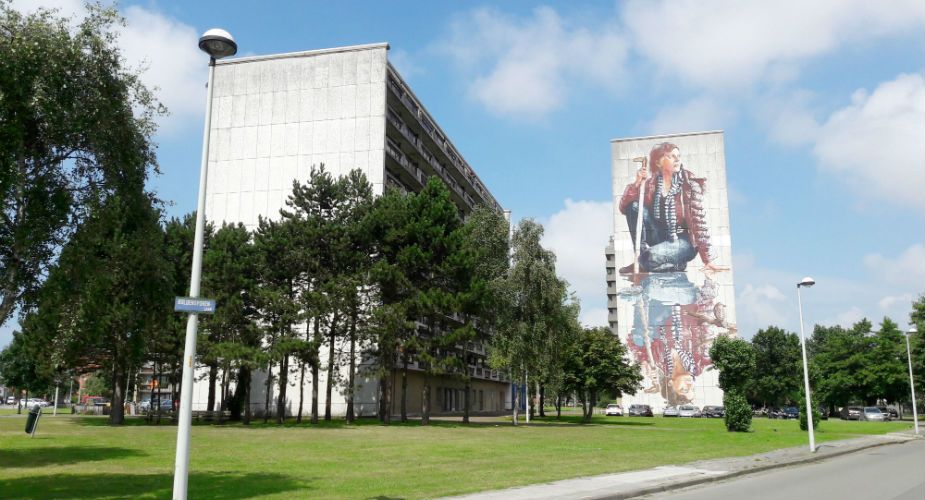 First of all, Oostende has a rich history, dating back to the 1600's. But it really became a place of interest when Leopold II declared it the beach resort for the royal and famous in the late 19th century, resulting in gorgeous Art deco and Art Nouveau buildings all over town. The best surprise came in 2016 The Crystal Ship hosted the first edition of their street art festival in the city and came back earlier this year. Now, you can take a self-guided walking tour or bike tour and see murals by the most famous street artists in the world, like ROA, Pixel Pancho, Fait47 and Fintan Macgee.
Check out the latest deals on Ostend hotels
Namur: tucked in between Sambre and Meuse
Namur is not very big but is still crowned capital of Wallonia, the French-speaking part of Belgium. The impressive citadel watches over the Sambre and Meuse river and the cosy city centre beside them.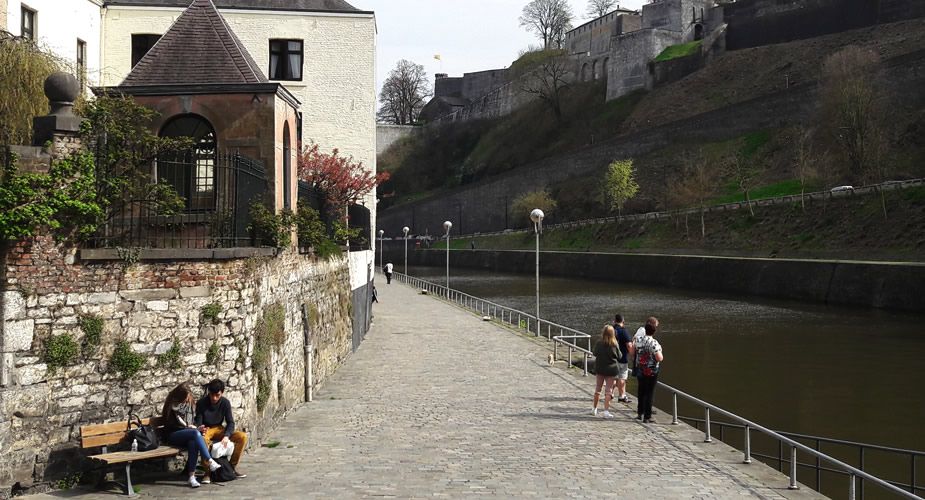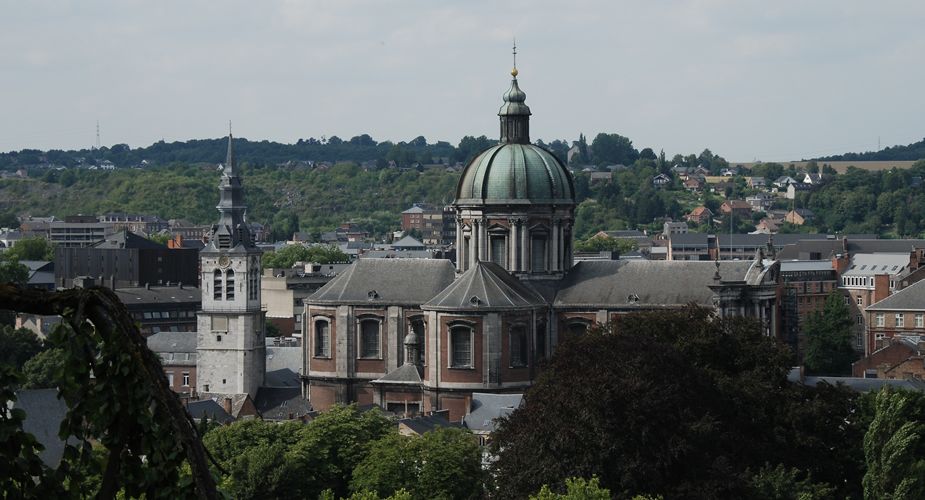 When seeing the mighty Namur Citadel and its strategic location between the two rivers there is no doubt that this military fortress was one of Europe's mightiest in its time and literally, every battle in the low countries found its way to Namur at some point or other. Nowadays you can take a tour through the ancient hallway systems and enjoy the views over the city and river. Underneath the citadel, along the Muse river, is Namur's only brewery: Houppe. An excellent place to taste some really good Belgian beer.
The city centre is compact and snug, and you can easily discover all of it in a day or so. I can absolutely recommend visiting L'Empreinte Belge (translated: Belgium's fingerprint) as this rather spacious store and café sells Belgian produced clothes, accessories, food and drinks only. It's the perfect place for souvenir shopping and the small café in the back is a fine spot to sample some Belgian beers, wine and chocolates. The Église Saint Loupe is also worth a visit, as the old baroque church often hosts interesting art exhibitions. Namur city centre is also a great place to spot some amazing Art Deco architecture, check this guide to see where you can view the most beautiful façades. For lunch or dinner slip into the secluded courtyard hiding Entre Sambre et Mer, a beautiful restaurant with the best seafood and wine on offer.

Check out the latest deals on Namur hotels
PIN FOR LATER!
Read more about cities in Belgium
When you think of Brussels, your mind wanders to famous places like the Grand Place, Royal Palace and Atomium. But did you know that Brussels is a fabulous city to get your vintage fix?
Truth be told? I think Ghent is probably my favourite city in Belgium. It's not too large and rather snug. But there is so much to see and do. You can easily spend days there and not get bored. This is how to discover the best of Ghent in 7 steps.
Would you like to visit Bruges, but escape the ever-growing crowds in the beautiful, but small Belgian town? I wrote about how to explore Bruges like a local.
Have you visited any of these cities, by any chance? Or do you prefer a different Belgian city? Don't be shy and leave a comment.
Hop on over and read all my English articles. You can also follow me on Instagram.
Tags: English