City hopping in South Africa
When you think of South Africa wildlife, wine and fascinating landscapes and people immediately spring to mind. I was challenged however, by Mijn Zuid-Afrika (My South Africa) to discover the best South Africa has to offer whilst being based in the three big cities: Johannesburg, Durban and Cape Town. It turned out to be a trip of a life time. I never fell so hard for a country as I did for South Africa.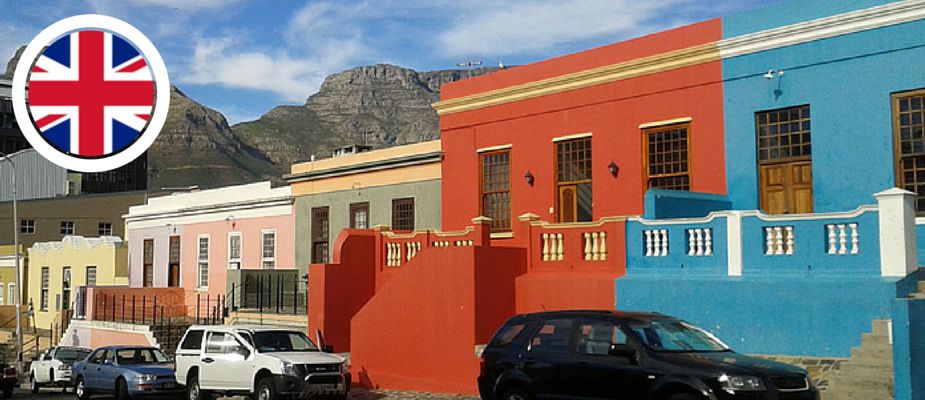 South Africa had been on my to-go list since I was little. From the moment I watched Mr. Mandela being set free, when I was 8 years old, I became completely obsessed with everything South Africa. I read everything I could get my hands on and even studied African colonial and post-colonial history when I was working on my journalism bachelor degree. But I never got to go to South Africa. Life always got in the way of me taking this step, until I was given the opportunity to jump on that plane and go city hopping between Johannesburg, Durban an Cape Town.
Funky Maboneng and Sweet Soweto
My South African adventure took off in Johannesburg. I was based in The Maboneng Precinct, an upcoming neighborhood with such a interesting story to it. For years this part of Johannesburg was a no-go area with a high crime rate, but architect and developer Jonathan Liebmann decided to take a chance on the neighborhood and started developing vacant warehouses into creative spaces. This drew artists, designers and young entrepreneurs to the disctict, which has been blooming ever since. It's the place to see cutting edge street art, visit funky bars and the Market on Main to buy designs of the newest Jozi talents.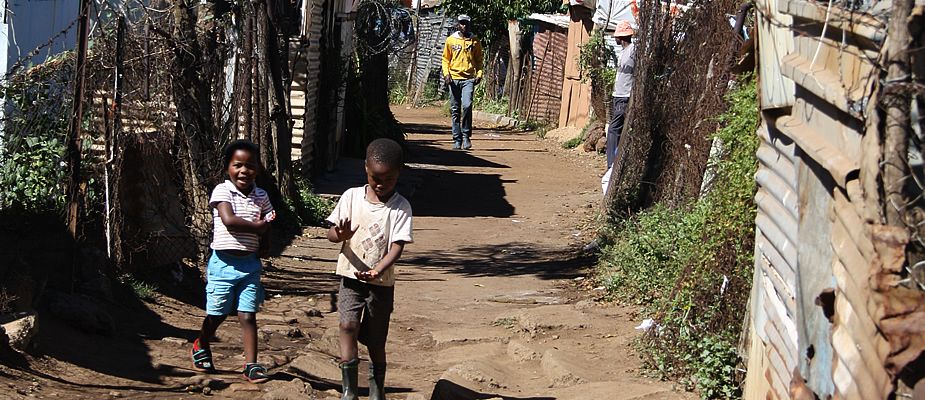 But the place where I completely fell for South Africa was not quite in such a funky place. It was in the slums of Soweto, in the shanti town of Kliptown where I was welcomed with open arms by the extremely poor, but curious locals. Not in a million years would we in The Netherland even think about inviting a bunch of strangers into our houses. But here I was in the middle of extreme poverty and people not only invited me into their houses, but also offering me something to drink and eat. I was extremely touched by them sharing what little they had with me. Later on I walked in the footsteps of Nelson Mandela, in Vilakazi Street where he lived, and I visited The Apartheid Museum. A must-see if you're ever in Johannesburg as there is no way to completely grasp the country unless you know some more details of the struggle against Apartheid.
Big 5 spotting on a day trip: Pilanesberg NP
Now you can't leave South Africa without some wildlife spotting. Lots of travelers don't waste any time and hop on a bus that takes them immediately from the airport for a multi-day safari in Kruger National Park. I am not saying you should skip Kruger. But if you're pressed for time or don't have the budget to go on a 5 day safari, don't worry. There are so many wildlife resorts you can go to if you're based in one of South Africas cities. When in Durban Hluhluwe-Imfolozipark is the place to do your Big 5 spotting, but when I was in Johannesburg I picked Pilanesberg National Park as my wildlife park du-jour.
And I wasn't dissapointed. After leaving Johannesburg, I swiftly left the bustling city behind and houses and high rises were swiftly taken over by lush hills and little villages. And a few hours later I was in the middle of a staring contest with my first elephant, in Pilanesberg NP. The park is located on vulcanic land, making it very fertile and hilly thus perfect for wildlife to live. The rugged landscape was the terrain of farms and villages for centuries, but in the 70's the grounds were given back to nature and now there's over 50 hacres of wildlife spotting to do. Not just The Big 5, Pilanesberg NP is also the home of 50 small and big mamals, hundreds of bird species and reptiles like turtles and crocs.
Beach life and into the dragon's mouth
The fun thing about being based in the tree biggest cities of South Africa is that you get a good look on how different they really are. Cape Town has this European feel, Johannesburg is edgy and funky and Durban is something completely different. Durban has Indian roots and it really shows within the city: the temples, cuisine and the people too. It's the place where Ghandi settled when he lived in South Africa and where he inspired thousands of his followers to protest in peace. And Durban has another great feature: the beach. After being on the road and up and about every day at about 6 am, I was very happy with some beach time. I walked along the Golden Mile along the beach, had some lunch in one of the great beach restaurants an visited the famous Ushaka Marine World.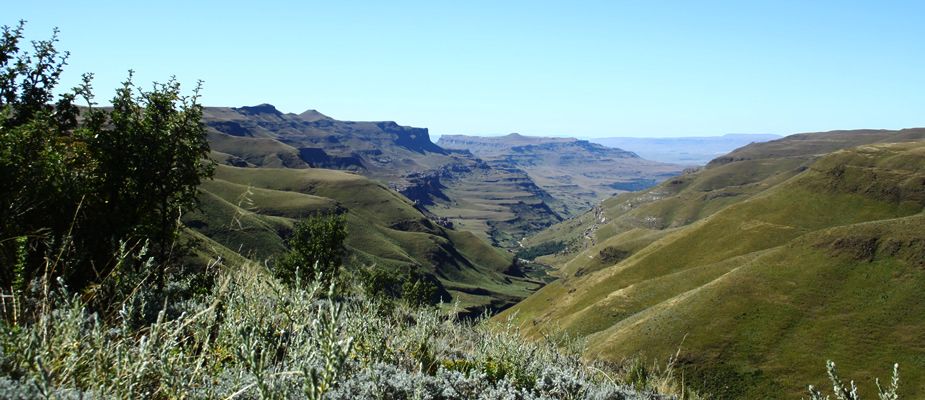 If you're looking for a fun daytrip from Durban I can highly recommend visiting Drakensberg. Here you find one of the most dramatic and beautiful landscapes of South Africa. The mountain range is shaped like giant dragon-like scales, hence the name, and it's the perfect place for hiking, bird and flower spotting and gasping over the dramatic views after every bend in the road. If you're driving you'd want to start in Unterberg, where you can easily reach most routes in Drakensberg. The most popular one takes you over the Sani Pass into Lesotho. You'll need a 4x4 to be allowed onto the pass and you won't wonder why. The rocky and small road ceeps twisting and turning to a whopping 3000 meters, but it grants you some mesmerizing views and a drink at the highest pub of Africa at the top.
Exploring the Cape with my friend Fiona
The city where I spent the least time (and that still makes me weepy) is Cape Town, I only had three days there. And the first day it was raining so hard and it was so foggy, we could barely do and see anything. What a shame! But there was one big advantage to my visit to Cape Town: my friend Fiona from Germany was there and I had geat fun exploring the Cape with her! Lucky for us we woke up to blue skies the next morning, so we hopped in the car and went straight to Table Mountain where were the first ones to go up in the cable way and saw Cape Town wake up from the top of the mountain. The rest of the day was spent avoiding babboons (eek!), spotting ostriches, boks and 'dassies', taking abligatory 'Cape of Good Hope' shots, playing with the Pinguins at Boulders and tasting wine at the oldest wine estates in South Africa: Groot Constantia. Fabulous day? Oh yes!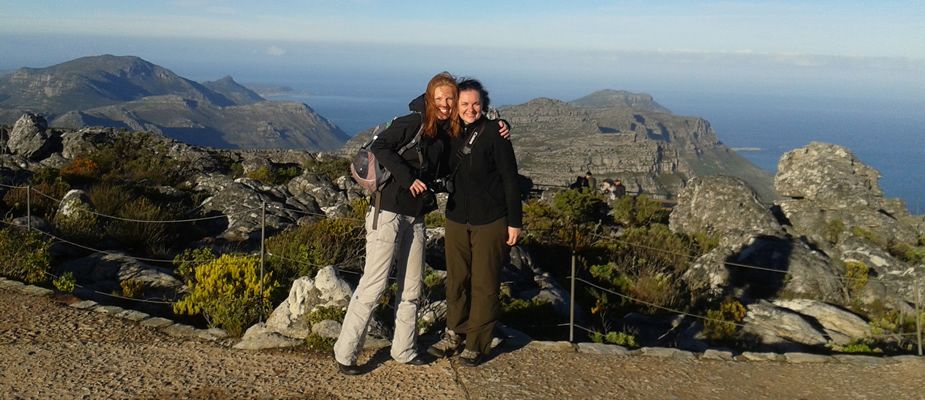 My last day in Cape Town I took some time exploring the old parts of town. I can't explain to you how much I laughed when I saw streetnames like Buitengracht, Keizersgracht and Vredenburg pop up, street names copied exactly from the ones I know in my home city. Well, Cape Town was a Dutch VOC settlement, though I didn't expect to see so many traces of that era still there. But I found a cool, new vibe to the city too. Even though a lot of the architecture reminded me of colonial times, I discovered so many fun a creative initiatives. I met the Dutch Naomi, who just opened concept and design store I love SAM on Bree Street, had a nice and relaxing drink in some great coffee shops and tasted some South African boutique wines at And Union.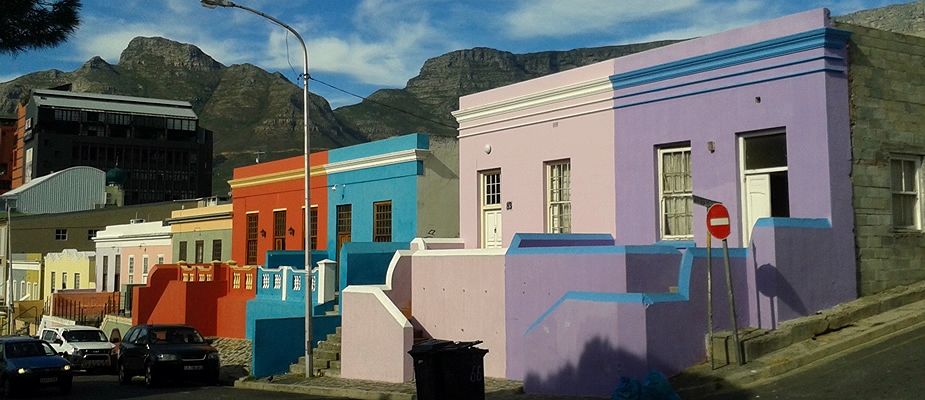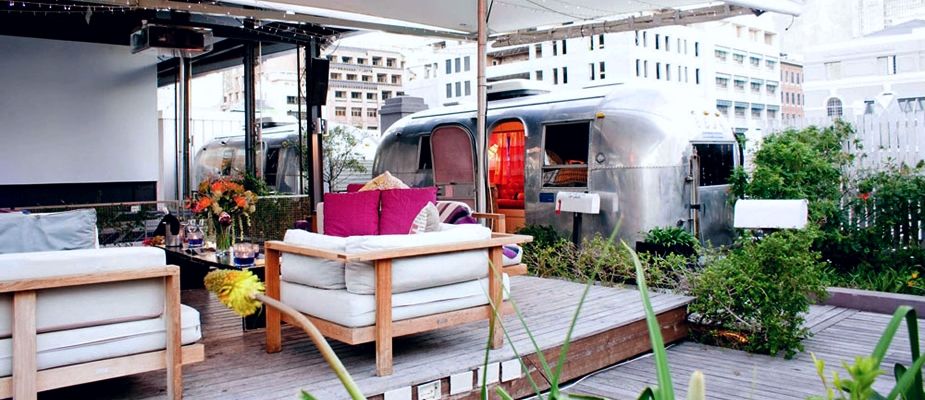 City hopping in South Africa, this is how you do it
The fastest way to go city hopping in South Africa is by buying a multi-destination plane ticket. I was flying British Airways and that left me with many options for domestic flights in South Africa.
Alternatively, you could just buy a return ticket and travel through South Africa by hop-on hop-off bus, like BazBus. This takes a little more planning and time though.

Another key to a relaxed and efficient stay in South Africa is to pick proper hotels that are centrally located. In Cape Town I stayed in

The Grand Daddy Hotel

(check out the vintage airstreamer caravans on the rooftop!),

The 12 decades Hotel

was my funky and eclectic home in Johannesburg and

The Balmoral

in Durban provided me with a large room, sea views and extremely friendly staff.

Have you visited South Africa? How did you experience South African city life?
Would you like to read more English articles on Mooistestedentrips.nl? Check out my list of English articles. If you have any questions, please don't hesitate to contact me.
Tags: English