Cape Town, The Mother City of South Africa and home to beautiful gardens, splendid vineyards, cool beaches, hipster neighbourhoods, excellent restaurants and craft beer. Over the last couple of years microbreweries have been popping up all over Cape Town and craft beer is widely available in pubs and restaurants. A craft beer guide to Cape Town is therefore in order.

Observatory and Woodstock
When you'd like to taste some proper craft beer, the Observatory neighbourhood is not a bad place to start. The district was brought to my attention by Cape Town Marco Polo Guide, which describes a walk through this neighbourhood. It's not really regarded as a tourist attraction and that is just as well. Even in the final years of Apartheid people of all races still managed to live together here and since a few years Observatory has shed its dodgy character and has become a lively place full of cafés, bars and shops. Hello Sailor Bistro is in the heart of Observatory action on Lower Main Road and a great place to sample some well knowns as well as lesser known craft beers, like Jack Black and Van Hunks.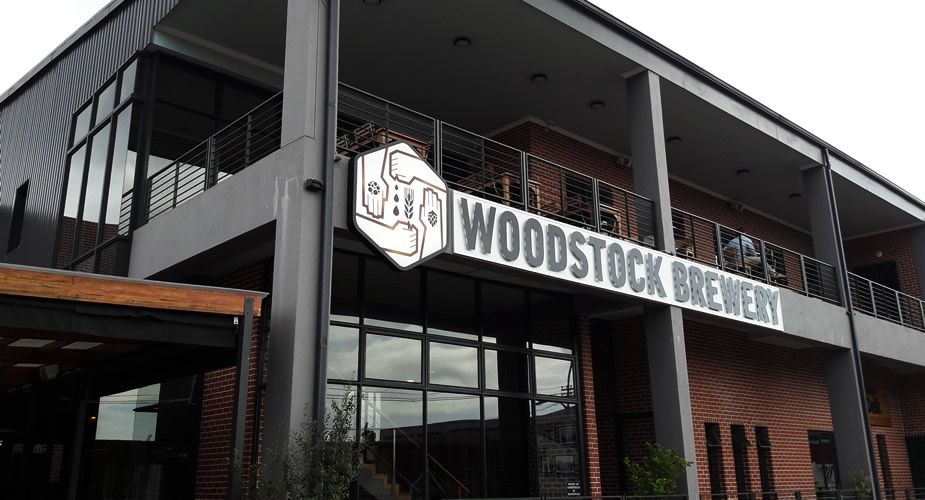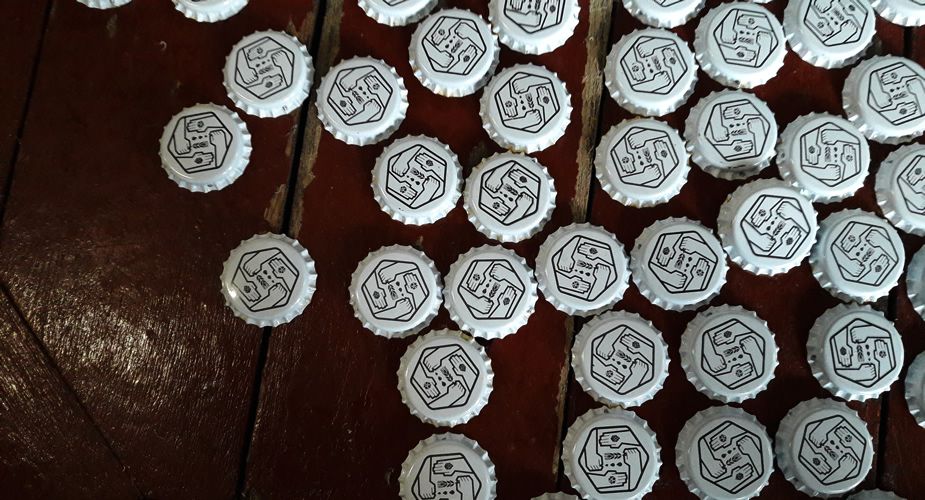 It's a short stroll from Observatory to the popular neighbourhood of Woodstock, but take a little detour to Salt River to visit the Devil's Peak Brewery on Durham Avenue. Devil's Peak is one of the more well-known craft breweries from Cape Town and their beers can be sampled all over South Africa. At the Devil's Peak tasting room you'll be able to taste all their beers in vintage style with a fabulous view over Cape Town. In Woodstock you can head over to hotspot The Old Biscuit Mill, but a bit further up the road you can visit The Woodstock Brewery. You'll be able to taste a beer while going on a tour through the brewery and do a beer tasting of 6 beers afterwards.
V&A Waterfront
The V&A Waterfront is a must-visit when in Cape Town. The tours to Robben Island leave here from the harbour and the dozens of shops, cafés and restaurants will entertain you for hours. A lovely hotspot is the V&A Food Market where small vendors sell typical South African and Capetonian cuisine, surprising you with great coffee and cake to springbok burgers and biltong. Venture over to The Bottle Bank where you can buy 150 beers sourced from craft breweries around South Africa. A great watering hole is Mitchell's Ale House. True enough, the brewery is based in Knysna along the Garden Route (well worth a visit, by the way), but all the craft beers of Mitchell's can be tasted here, whilst enjoying the view of Table Mountain.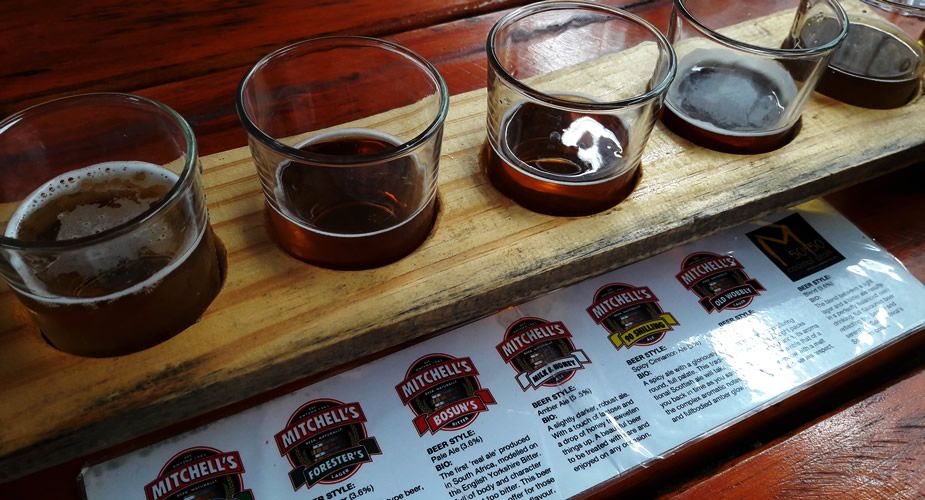 CBD: Long street and Bree street
A true craft beer hotspot is found right on bustling Long Street: Beerhouse. There are 99 beers on the menu, both local and international. There are always several more local craft beers on tap. Sounds like beer heaven, doesn't it? I tasted the Jan Pampoen spicey ale: a light ale with notes of cinnamon, nutmeg and ginger. It's from Nieuwbrew in Western Cape. The Beerhouse balcony is an excellent place for people watching.
The Weinhaus + Biergarten is a 5 minute walk from the Beerhouse, on Bree Street and the street-side courtyard has been drawing in crowds for years. It was actually the first place I ever tasted craft beer, when I visited South Africa 2 years ago. The craft beers are their own, called And Union. These are brewed in Belgium and Germany and brought to South Africa. I am pretty sure And Union was the first to spark the craft beer movement in Cape Town and tasting a few beers from their different labels is a must.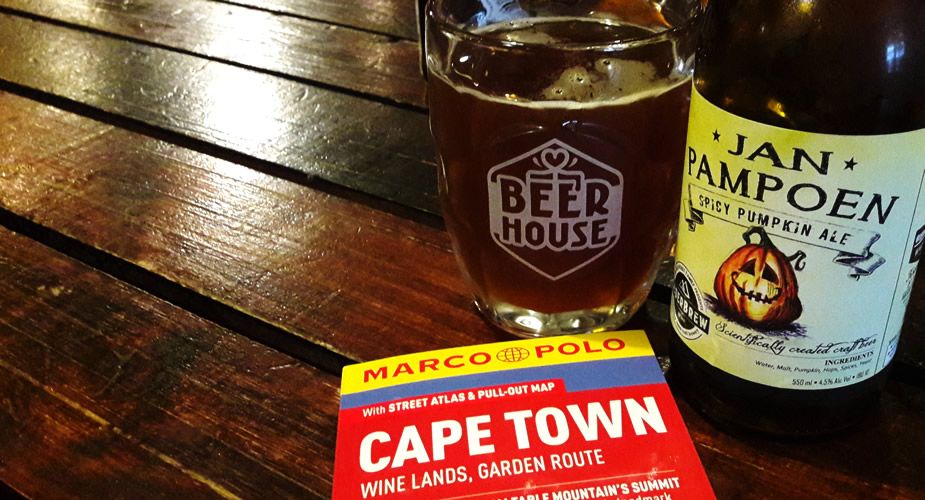 To visit: Cape Town Festival of Beer
If you happen to visit Cape Town at the end of November, you are in luck. The last weekend the Cape Town Festival of Beer is organised in Green Point, close to the V&A Waterfront. Drop by to sample one of the 200 featured craft beers. Over 60 breweries, both local and international, will turn up, some with limited beers that have been made especially for the festival. You can take a guided tour for a personal meet and greet with the brewers, do a blind tasting or watch some home brewing demonstrations.
A very arbitrary top 5 of Cape Town craft beers
Now, I do like a craft beer or two. But between my husband and me, I'm not the beer connaisseur. So I thought: why should I be the one to recommend some beers to you, when I have an expert right next to me who does a far better job than I do. Therefore, I introduce to you my husband Paul: 'When Esther asked me to compile a list of my 5 favourite craft beers, I had a bit of a stress moment. There is just too much good stuff to choose from in Cape Town. But I finally came up with my list of 5 favourite beers, in no particular order.'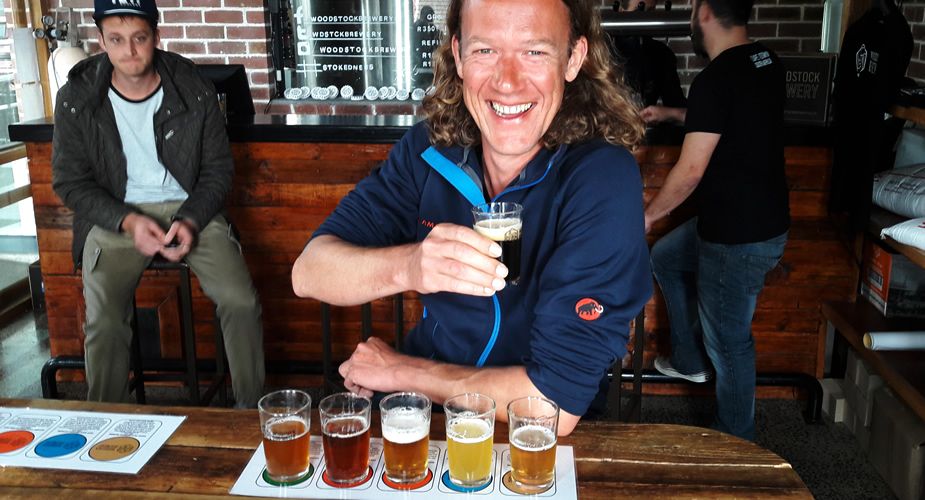 Darling Slow Beer
'A nice Lager-type beer, quite low in alcohol (4%): easy to drink. It pairs well with almost all kinds of food, but is especially suited for a barbeque. Comes in nice, big bottles with cool tortoise-inspired artwork.'
Dragon Fiery Ginger Beer
'Not beer in the traditional sense (no barley or hops), but a nice surprise for me. Before coming to South Africa I never had Ginger Beer before, but on a hot day it is the perfect thirst quencher, as it is based on lemonade, infused with fermented ginger.'
Devil's Peak King's Blockhouse IPA
'American style IPA (I could do this top 5 with South African IPAs alone….) which has won several awards, and rightly so. It goes well with medium to spicy food, with the strong hoppy bitterness to calm down your taste buds and leave you wanting more. I had it at Mama Africa restaurant with Mozambique chicken livers: a match made in heaven.'
Woodstock Lady Of The Night Vanilla Porter
'If you like Porter-style beers, this is a very nice, if hard-to-get, option. I tasted one while on the tour of the Woodstock brewery, which only added to the experience. Nice creamy head, dark coffee and chocolate flavours with a hint of vanilla, a true masterpiece. Usually, Porters are quite heavy on the alcohol, but with 5.7% this falls in the medium category.'
 And Union Steph Weiss
'Not 100% Capetonian, but since it's widely available throughout the city, they get a mention. A Weiss beer as it's supposed to be: refreshing, lightly hoppy, with a hint of tropical fruits. Perfect on warm afternoons. Or whenever.'
Pin for later
Visiting Cape Town, some practical advice
Don't miss any travel hacks: read all of my English articles. You can also follow me through Twitter and Instagram.
This article was written in cooperation with Marco Polo Guides, however all opinions stated are 100% my own (and my husbands' too, he is always honest when it comes to beer). My tips and advices are fully based on my last visit to Cape Town.