If I could pick only one city to see when visiting Europe, I would have to choose Rome (after a lot of arm twisting). Rome is one of those cities where ancient ruins, Renaissance buildings, art, architecture and village-like neighbourhoods come together in just one afternoon stroll. However, Rome is becoming busier and busier by the day and this leads to long queues, restaurants offering just mediocre tourist menus and sky-rocketing hotel prices. So, what are the top things to do in Rome to assure you having a splendid time? With these 7 travel hacks, a relaxed trip to Rome with lots of history, good food and unknown must-sees, is guaranteed.
How to plan your trip to Rome?
Check the cheapest flights to Rome!
There are many hotels in Rome. If you don't have a lot of time, I think it's a good idea to stay close to Termini station, as both metrolines are close to the station and most busses to all destinations in Rome leave here.
Before you leave, decide what you really want to do in Rome. Then buy tickets for those attractions you really want to see.
Things to do in Rome: 7 travel hacks
Skip those pesky lines
I was mortified to hear that waiting times for popular sights in Rome, like the Colosseum and Vatican Museums, can be as long as two hours. What a waste of time. Lucky for me, my friends had given me some advice on how to skip those lines.
An easy way that requires no preparation at all is to walk up to one of the many tour guides offering their services just outside sights since they have a special license they are allowed to take their group inside without having to wait.
Another top thing to do in Rome is to buy a Roma Pass granting you skip the line access to many attractions in Rome and free travel on public transport.
If you buy tickets online before you leave, you'll be able to skip the lines once you get there. This way, you can pick what you want to see in Rome and not have to wait in line at all. A great timesaver.
Pick up a travel pass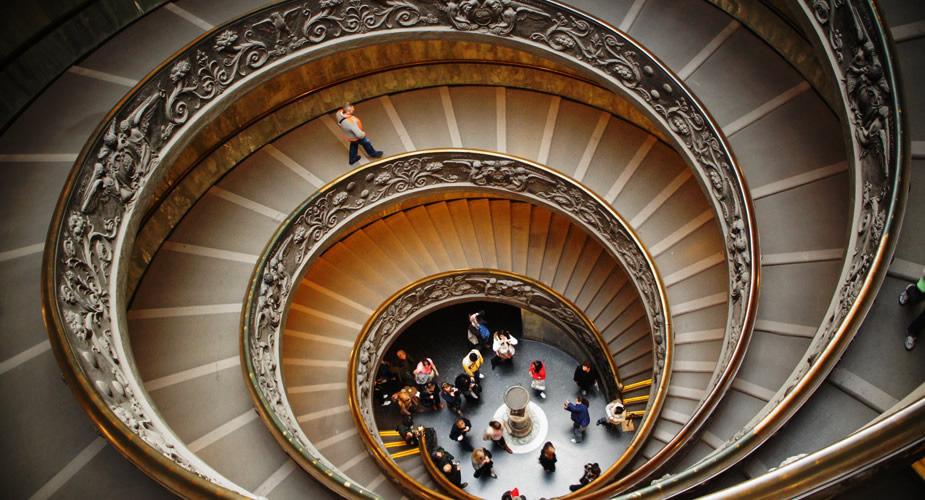 Getting a travel pass is really a top thing to do in Rome. The Roma Pass was pretty much a life saver when I visited Rome. I bought it at the airport while waiting for my luggage, and it granted me to skip the line access to the Colosseum, free passage on public transport and free access to a number of museums. You can also buy it online before you leave on your trip. There are a number of travel passes available for your trip to Rome.
Roma Pass
As said, I was very pleased with my Roma Pass. You can use all public transport in Rome with this card and get fast access to two major attractions in the city.
If you're also planning on visiting the Vatican, the Omnia Rome & Vatican Card is the better option for you. It has the same perks as the Roma Pass, plus access to the Vatican Museums.
If you don't feel like travelling by metro (and when it's warm, who can blame you!) ánd pressed for time the good ol' Hop on hop off bus takes you along all the famous sights of Rome and provides a skip the line ticket for the Colosseum.
Stay somewhere affordable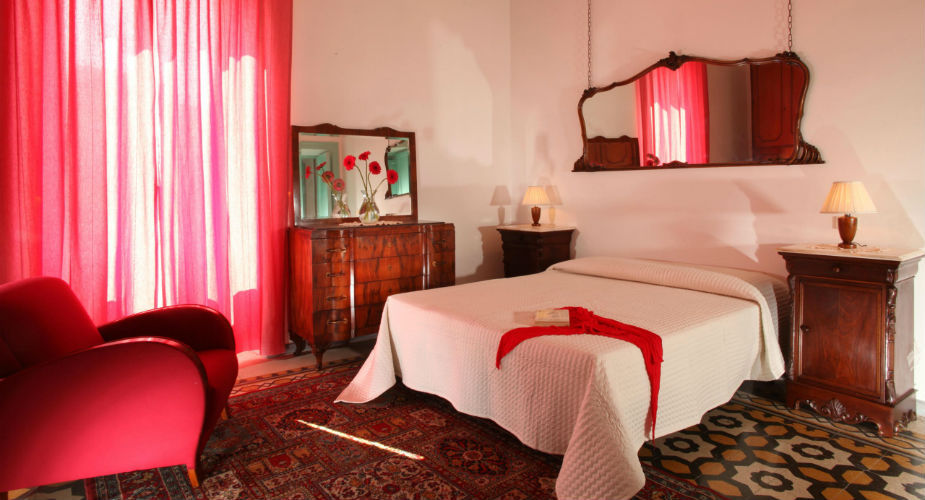 Did I just use 'affordable', 'accommodation' and 'Rome' in one sentence? And isn't that sheer impossible? Well, you will have to look rather hard for accommodation in Rome that is both affordable and comfortable. Of course, you can spend hours on Airbnb comparing, but I can recommend B&B Serafino wholeheartedly. You can stay in this B&B for as little as €55 per night. The rooms are furnished with classic wooden beds, have gorgeous colourful tiled floors and excellent service. The Vatican is only 500 meters away, and you'll find a metro stop within a 10-minute walk.
Mix highlights with lesser-known sights
Yes, the Vatican Museums and Saint Peter's square were amazing, I loved visiting the Forum Romanum and wouldn't have missed Villa Borghese for the world. But these places are crowded and some really nice unknown sights in Rome get easily overlooked. So, one top thing to do in Rome is to mix up the famous sights with lesser-known sights. Not only will you be able to escape the crowds for a bit, you'll also be able to enjoy a few hours of experiencing the real Rome. It's fun to get lost in the small maze of streets of 'Il Ghetto', the old Jewish neighbourhood of Rome, search for antiques on the Porta Portese flea market or see some amazing ancient art in the old power plant Centrale Montemartini.
Stand at the bar and drink the water
If you're like me and you're from a country where you're sun-deprived for most of the year, it's hard to understand that Italians drink their espressos inside, instead of sitting outside soaking up the rays of sun. Until you find out that a cup of espresso is as much a €3 cheaper when drunk at the bar. Oh well, when in Rome… Do bring an empty water bottle with you whilst strolling through Rome. Scattered through the cities you'll find little drinking fountains where you can fill your bottle. The water is clear, fresh and perfectly drinkable.
Get on a bike
If you don't have a lot of time to visit Rome, or you don't want to be trapped on a bus or metro during your stay, just hop on a bike. The Highlights of Rome tour takes you to many of the famous sights of Rome in about 3 hours, while the Panoramic tour takes a little longer and will make your jaw drop more than once when taking in all the incredible and different views over the city. If you're on a budget renting a bike in Rome is the cheapest way to get around the city.
3x eating with the locals in Rome
Piano strada
Trastevere is one of those Rome neighbourhoods that has that typical Italian village feel, despite getting more popular over the last few years. Piano strada serves street food, from Italian style burgers to pastas and salads.
Bar del Fico
Bar del Fico is set at a cute square with the same name. The shady garden and restaurant, with a shabby chic interior, are open from the early morning until the wee hours. The wine list is excellent.
Enoteca Cul de Sac
This wine bar is only a short stroll from Piazza Navona, and also perfect for a bite to eat. There are only a few tables inside and on the street, but it's worth the wait if things are full. In the same street, there are some other great options as well.
Have you visited Rome and would you like to share your favourite travel hack? Don't feel shy and leave a comment.
Mooistestedentrips.nl (translation: the most beautiful city breaks) is a Dutch travel website by journalist Esther de Beer, but also has a selection of English articles. Hop on over and take a look. Never miss an update and follow via Instagram.
Also check out my articles about Istanbul, Porto and Madrid
To do in Rome, 7 travel hacks
Save on Pinterest