Porto is the second largest city of Portugal and still in the shadow of big sister Lisbon. But while the masses discover the Portuguese capital, Porto is still a little overlooked. It really shouldn't be, as the city is beautifully located on the river Douro, has cutting edge architecture (old and new) to discover and lots of delicious treats to devour. If however, you are pressed for time, and only have one day in Porto to spend, here's what you shouldn't miss.

Even though Porto's popularity is increasing over the last few years, mass tourism is still blissfully absent. The hilly city centre is a maze of cobbled streets, lined with colourfully tiled buildings and street cafés, and relatively compact. Easy to explore in a day. Within 24 hours you can easily soak up historical Porto and its cool, trendy side.
Porto in the morning
True, there are many places in Porto to have breakfast. But there is only one place where you should sit down, sit back and order a coffee and French toast: at Café Majestic. It was built in the 1920 as a Portuguese answer to the Prague and Vienna coffee houses, a place to have a coffee or an aperitive, discuss philosophy or the arts whilst enjoying the Beaux Arts interior. Alternatively, you can pick up breakfast on the go at the Mercado Bolhao. This food market, in all its faded glory, offers the best produce Porto has to offer. On the ground floor you buy honey, jam and wine, whilst the top floor offers fruit and veggies.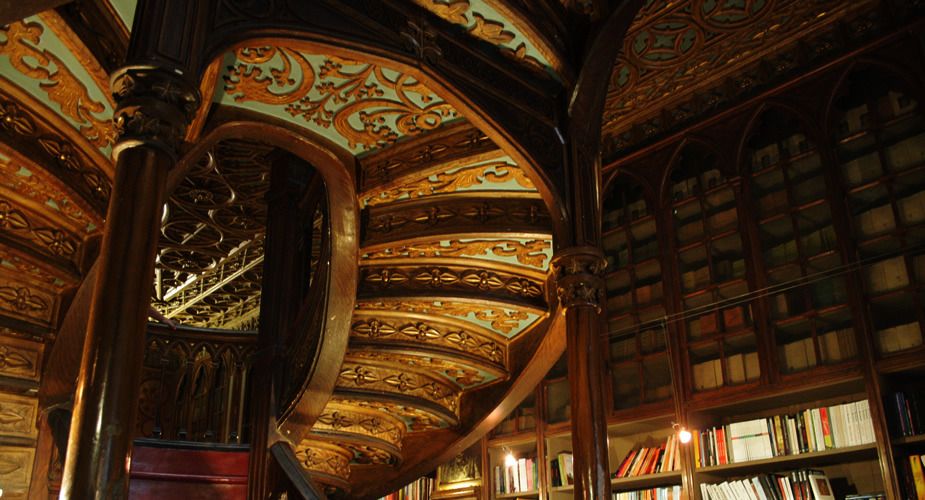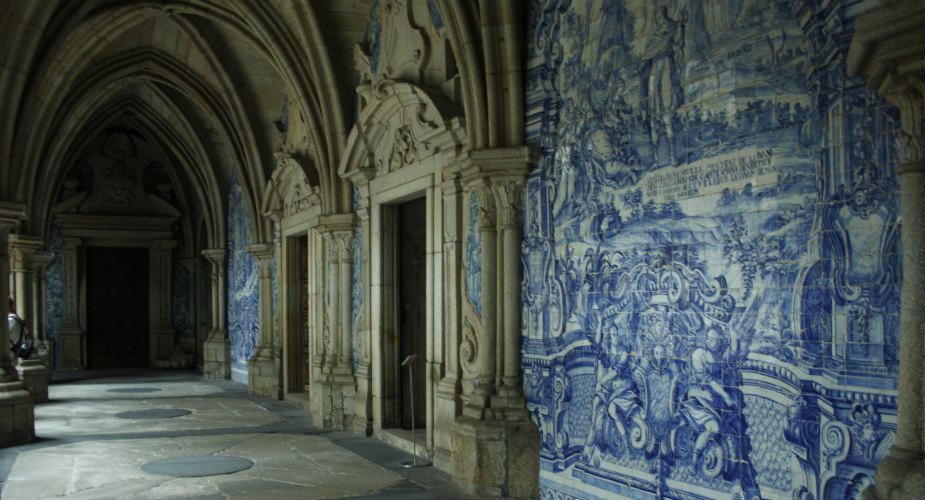 To walk breakfast off, head for the Torre dos Clerigos, which sticks out on the skyline. The tower and church are a sugar sweet baroque and after climbing the tower's 225 steps you'll be rewarded with breath-taking views over the old city and the wine lodges at the other side of the Douro river. Just around the corner the Lello bookshop is a sight not to miss. The phenomenal Art Nouveau façade is only surpassed by the splendid gothic interior, like the spiral staircase and stained glass ceiling. The €3 entree fee is refunded if you buy a book.
Behind the bookstore is the beautifully tiled church Igreja dos Carmelitas Descalços, covered in traditional blue and white azulejos. You'll be able to see even more of that when visiting Sé do Porto in colourful Ribeira. The cathedral towers over the neighbourhood and even though the 18th century interior is attractive, it's the 14th century azulejo-covered cloister that holds the attraction.
If you are really pressed for time in Porto, this 4 hour guided walking tour will give you a good impression of all the most important attractions.
Porto in the afternoon
To start your afternoon, simply walk across the famous Luís I bridge taking in the lovely views across the Douro. Across the bridge Gaia and its famous Port wine cellars await. Take the Teleférico de Gaia down. When buying your ticket for the cable car you are given vouchers for a free Port tasting at Quevedo Port, so that's a big plus. Before heading to the wine cellars I highly recommend stopping for lunch at Taberninha do Manel, my favourite restaurant in Porto. It serves scrumptious tapas accompanied by great wine and the best view over the old city of Porto.
After lunch, there's only one thing left to do: taste some port. Plenty of cellars offer tours, included a tasting. I highly recommend visiting Taylor's Port, as it is one of the eldest port houses in Portugal and they have a splendid visitor centre. If you don't know a lot about port yet, or if you're only familiar with the ruby variety, the tour amongst the cellars will open your eyes. And trust me, you really have to pick up a bottle of 20-year-old Tawny on the way out.
Closer to the river banks Ferreira is another great cellar to visit. It's the only one that remained completely in Portuguese hands through the centuries and was run by Dona Antónia Adelaide Ferreira in the 19th century. This remarkable woman still watches over you in the tasting area. If you're more into cocktails than wine I highly recommend you find a place and the Sandeman's terrace and ordering a Port cocktail, I especially enjoyed a glass of Port Tonico in the late afternoon sun.
Porto after dark
Porto is a party place, so please stay the night if you have the chance. Around dinnertime, which is between 8 and 9 pm, head to the district around Rua Galerias Paris where you will find fantastic restaurants, bars and clubs. You can have some amazing Portuguese tapas, called petiscos, at restaurant Clerigos with a mind-blowing wine vending machine holding dozens and dozens of local wines chilled to the exact right temperature. In Rua Galerias Paris I absolutely loved the old world atmosphere of the cafés and clubs. Casa do Livro is a cosy café with street table, the perfect place for a glass of wine, craft beer and some snacks.
Where to stay in Porto?
Near the beautifully azulejo-tiled train station, São Bente 6Only Guesthouse is a great place to stay in Porto. You can either chose a room or a suite. Both are created in a gorgeous old and recently renovated historical building, with all the old details and ornaments still intact. It's the perfect boutique stay if you're in Porto for only a night, or maybe two.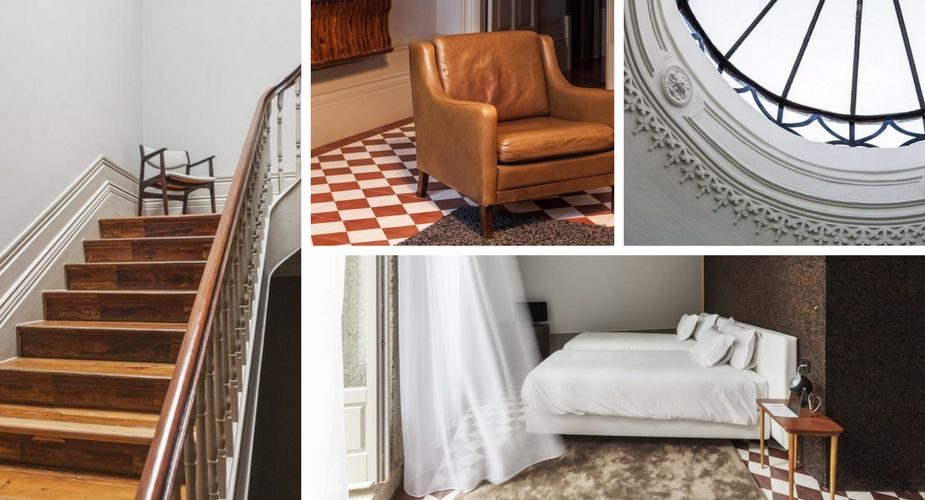 Got more time in Porto?
Want to spend another day (or 2) in Porto? Well, you really should if you have the time and I can really recommend the following things:
Check out the art scene at Rua Miguel Bombarda. The area on and around this long street is basically covered in wonderful street art and there are many creative spaces and cafés to check out. You'll be surrounded by locals and hardly any tourists.
Take the cute yellow tram no.1 to the beach, walk along the Rua do Passeio Alegre and find a spot to have lunch. The fish doesn't get any fresher or better tasting, especially accompanied by a glass of vinha verde.
A day trip to the Douro Valley is absolutely lovely. I took this day trip and discovered two family-run wine estates (that make award-winning port wines and wines), cruised along the river Douro and had a traditional lunch in a small family run restaurant.
Read more of my articles in English. Never miss a post? Follow me on Instagram.