To be fair, Madrid hasn't got the immediate 'wow' effect that for example Rome, Paris or Barcelona have. Madrid doesn't have an Eiffel Tower, dazzling Gaudí buildings or Colosseum or Vatican. Despite that, Madrid is my favourite city in Spain. Because what Madrid lacks in eye-catching sights, it makes up for in spirit. Spain's capital offers a warm welcome with mind-blowing art, lively neighbourhoods, the best tapas and all the fun you're looking for after dark.
The historical centre: off to a good start
The historic heart of Madrid is centred around Plaza de la Puerta del Sol, it's where modern and historical Madrid meet. From the old lanes that lead to impressive Plaza Mayor, which is a tribute to the period of time when Madrid was under Habsburg rule. It's easy to be put off by all the stalls selling cheap souvenirs and overpriced sangria, so instead, I recommend you to go to Ermita de la San Antonio de la Florida. This very modest chapel is very easily overlooked, but it's one of the best places to spot some works by Goya in their original setting. After visiting the Catedral de Santa María la Real de la Almudena and Royal Palace be sure to hop across the road to have lunch at El Anciano Rey de los Vinos where you'll taste some amazing tapas and the friendly owner won't let you leave until you've tasted his homemade brandy.
La Latina: tapas and thrift shopping
You simply can't miss La Latina during a city break in Madrid. This once Moorish quarter now hosts the finest tapas restaurants of the city. Head to Mercado de San Miguel during the day, especially when the sun gets blistering hot. The covered market is the perfect place to taste the best Madrid has to offer. So fill your plate with some fine cheeses, hams and olives, have some gazpacho on the side and wash it down with a fine wine, before you return to your sightseeing.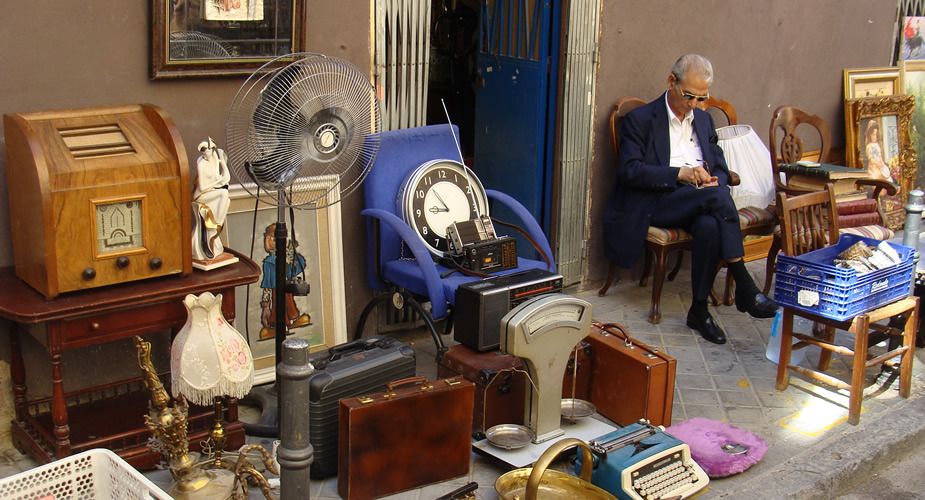 In the evening you don't have to look beyond Calle de la Cava Baja, a street lined with fine tapas bars, restaurants and cafés. It's the place to go for a proper 'tapas bar crawl'. On Sunday morning La Latina hosts the biggest flea market in Spain, El Rastro. Once Madrid's main meat market, now a place where Madrileños from every walk of life come to meet up, have a chat and bargain for some vintage clothing and kitchen utensils before going for a long and well-deserved lunch.
Malasaña: living the bohemian dream
You'd almost overlook Malasaña. Most visitors are much too busy shopping at Gran Via or head straight for Chueca in the evening when they're looking for a party. Malasaña, just a little north of Gran Via and stage of the hedonistic movement after General Francos death in the 1970's, is the place to get lost in little lanes full of street art, vintage shops and livingroom restaurants.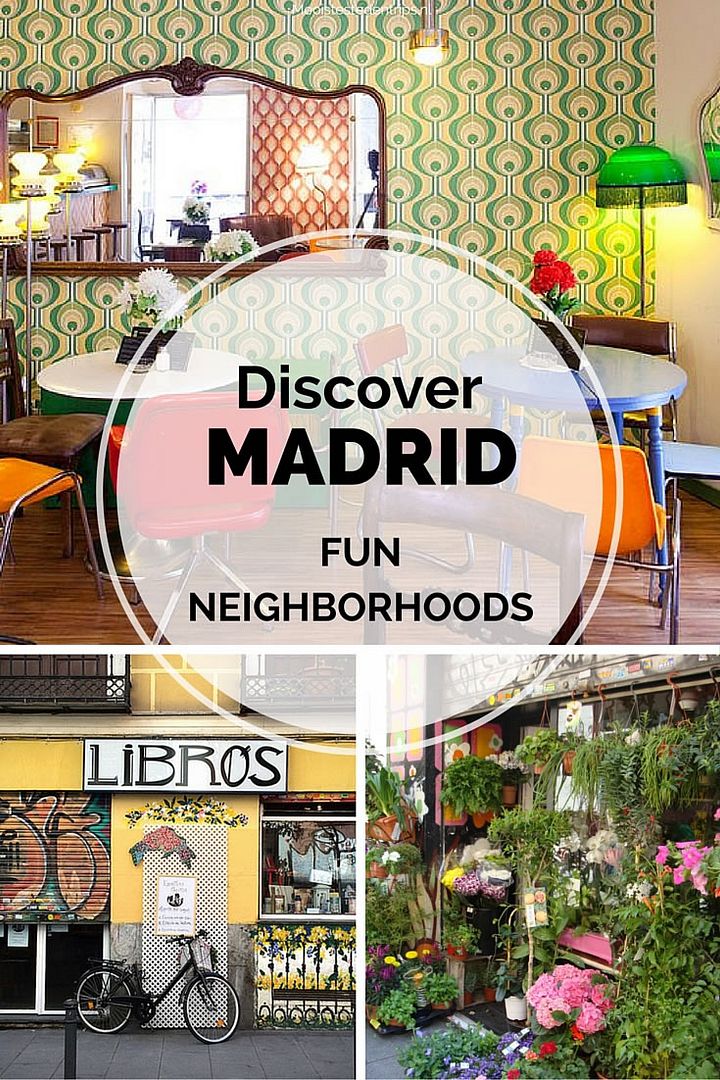 If you have a thing for vintage and boutique you better get to Malasaña soon. Every street is lined with fun design shops, small indie boutiques and vintage shops. If you happen to be in Malasaña on a Saturday, head over to the Dosde Market where you can buy handmade and vintage items, whilst getting the opportunity to meet some enthusiastic locals. At night don't expect huge restaurants or bustling tapas bars. Malasaña is all about quirky cafés with a vintage décor and some awesome music venues.
El Retiro: your Sunday getaway
Madrid keeps you going until the very small hours. So Sunday is the day to take things slow, very slow. After taking a stroll on El Rastro and buying yourself some kitsch, it's time to head over to the green lungs of Madrid and chill out: Parque del Buen Retiro. The literal translation of this is 'Park of pleasant seclusion' and that's exactly what it is. Even though half of Madrid seems to come to the park for a Sunday stroll, it's still pretty easy to find a quiet spot and have yourself a snooze or picnic.
If you feel like you shouldn't completely waste your Sunday with lounging in the sun, there is an amazing Madrid attraction close-by: El Prado. Order your ticket in advance (or get one of those skip-the-lines tickets) to avoid waiting to get in for an hour (or longer) and try not to drop your jaw too hard when seeing the thousands and thousands of masterpieces. If you're pressed for time, the rooms with pieces of Goya and Velázquez alone will be worth the visit.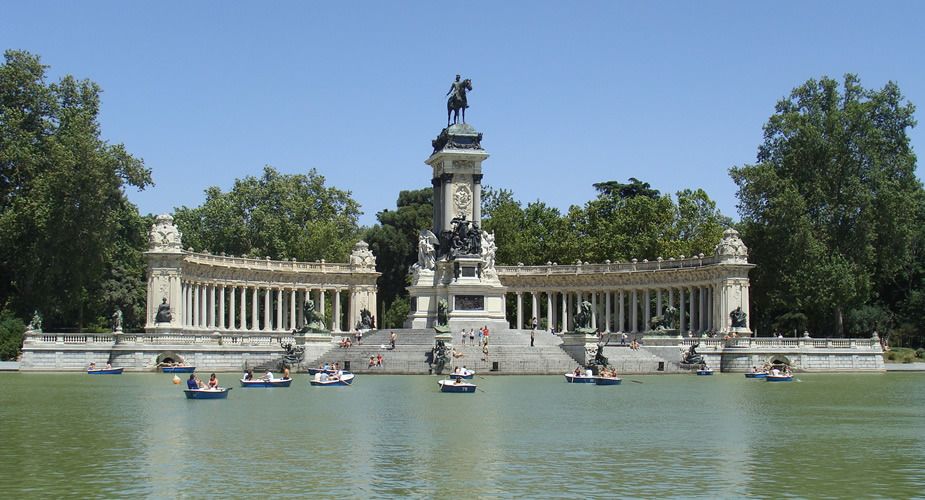 My Madrid top 5
Picassos Guernica
Seeing this masterpiece was like a dream coming true for me. Picasso painted his black and white giant masterpiece after the bombing of the Basque town after which the painting is named. Picasso didn't want the painting to touch Spanish ground until the country became a democracy again. After the first democratic elections in the 1980's Guernica was carried through the streets of Madrid where it now rests at the fascinating Reina Sophia museum.
Day trip to Toledo
Toledo is a monument of Spanish history and culture. Once Toledo was the sprawling centre of multicultural medieval Spain, 

nowadays the old town today is like a treasure chest of churches, mosques and synagogues, museums, plazas and narrow streets. Toledo is also dramatically set high above the Río Tajo. 

If you have an extra day or so, take the train to Toledo (or take a tour) and breath in the Spain of yesteryear.
Conde de Barajas
It's pretty hard to pick a favourite terrace in Madrid, but last time I visited Madrid I got pretty smitten with Conde de Barajas. It's just the perfect place to have a drink whilst looking Madrilen life pass by on the intimate little squares where an art market is often hosted. Fun: with every drink you order, you'll get something tasty to eat. 
Lolina Vintage Café
After visiting the Dosde Market in Malasaña you'll find yourself walking onto the set of Mad Men when entering Lolina Vinage Café. It's a great place for coffee or an early lunch and you'll find yourself surrounded by both locals and travellers.
Madrid Travel Pass
When discovering the Madrid neighbourhoods it's a pretty good idea to have a Madrid Travel Pass ready, which grants you unlimited access to all Madrid's public transport. It's both a time and money saver and I highly recommend getting one.
Where I stayed: Hostal Astoria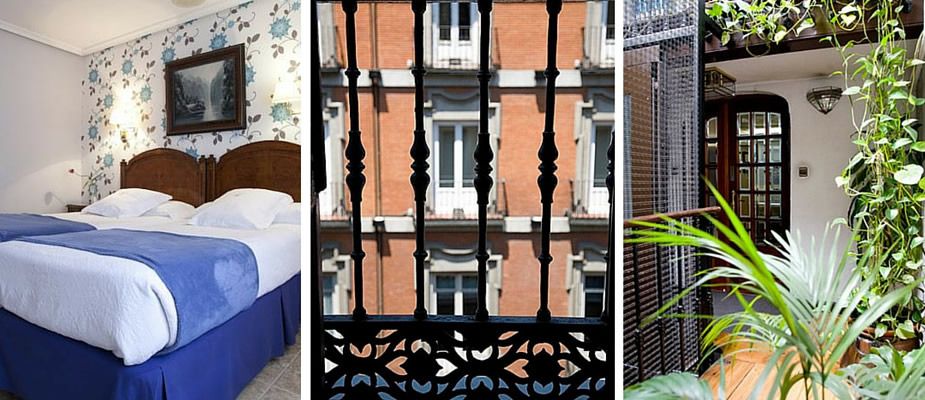 When it comes to staying in affordable and comfortable accommodation in Madrid, you can just take your pick. There are many economical apartments for rent. But I decided to stay very centrally located in Hostal Astoria, a stone's throw away from Plaza de la Puerta del Sol. At night I could just it took me about 15 minutes to walk to either La Latina, Chueca or Malasaña to have dinner and go out. Most rooms have been renovated and very comfortable. It offers great value for money. Another piece of advice: if you'd like to discover Madrid in a fun and easy way, just rent a bike for a day or so.
Have you been to Madrid? What were your favourites?
Would you like to read more of my articles? Take a look at all my English articles.